35th Annual M.L.K. Day Celebration in Lebanon
For Immediate Release: January 15, 2020 – Lebanon, Ohio
The MLK Community Coalition of Lebanon plans to celebrate the King Holiday with a weekend of M.L.K. Day events in Lebanon January 19th and 20th. In the spirit of service and in honor of Martin Luther King, Jr., the mission of the MLK Community Coalition of Lebanon, Ohio is to honor Dr. King's vision of justice by building an inclusive network of individuals and organizations that work toward empowerment for all people.
This year's theme: 2020 Focus on What Matters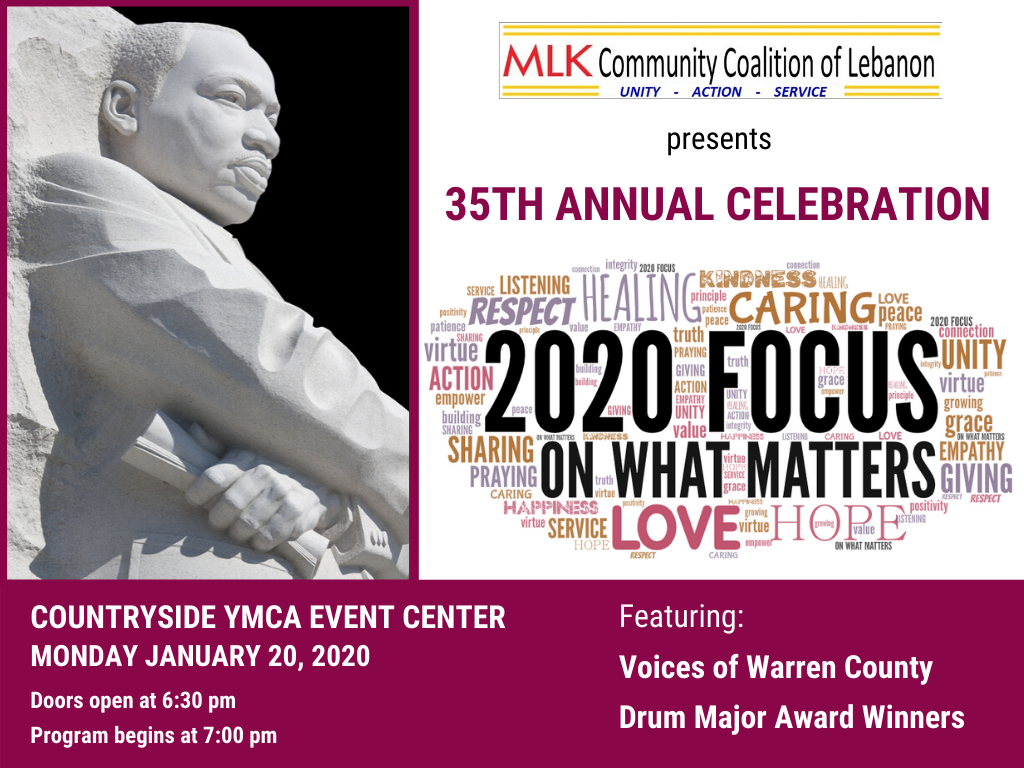 SUNDAY JANUARY 19, 2020
MLK Community Stories
Following the march, MLK Lebanon will host desserts and conversation while highlighting personal stories of community members. This event will be held at Lebanon Presbyterian Church, 123 N. East Street, Lebanon from 2 pm - 4 pm. Hosted by Emiko Moore, this gathering offers the community a chance to listen to one another and learn that we have so many things in common while we are a diverse community.
MONDAY JANUARY 20, 2020
MLK National Day of Service Events
On Monday January 20th, MLK Lebanon celebrates Dr. King's holiday as a DAY ON – not a day off. Community service projects will be held during the day to support many organizations in the area. Volunteers are needed at all locations. For more information or to sign up, log onto www.mlklebanon.org.
MLK Art Workshop
The MLK Art Workshop, sponsored by the Resurrection Lutheran Church Art Ministry Team, will once again be held at the Countryside YMCA, from 12 pm - 2 pm. The community is encouraged to participate in arts and crafts where children and their families can learn about Dr. King's dream through art. These projects will be featured as part of the MLK student art exhibit at the MLK Evening Celebration.
Musical Celebration
The 35th Annual MLK Day evening celebration will take place at the Countryside YMCA Event Center in Lebanon at 7 pm with special musical guests, the Voices of Warren County. MLK Lebanon plans to honor outstanding community leaders and organizations as the 2020 Drum Major of Service Award recipients.
The Voices of Warren County Choir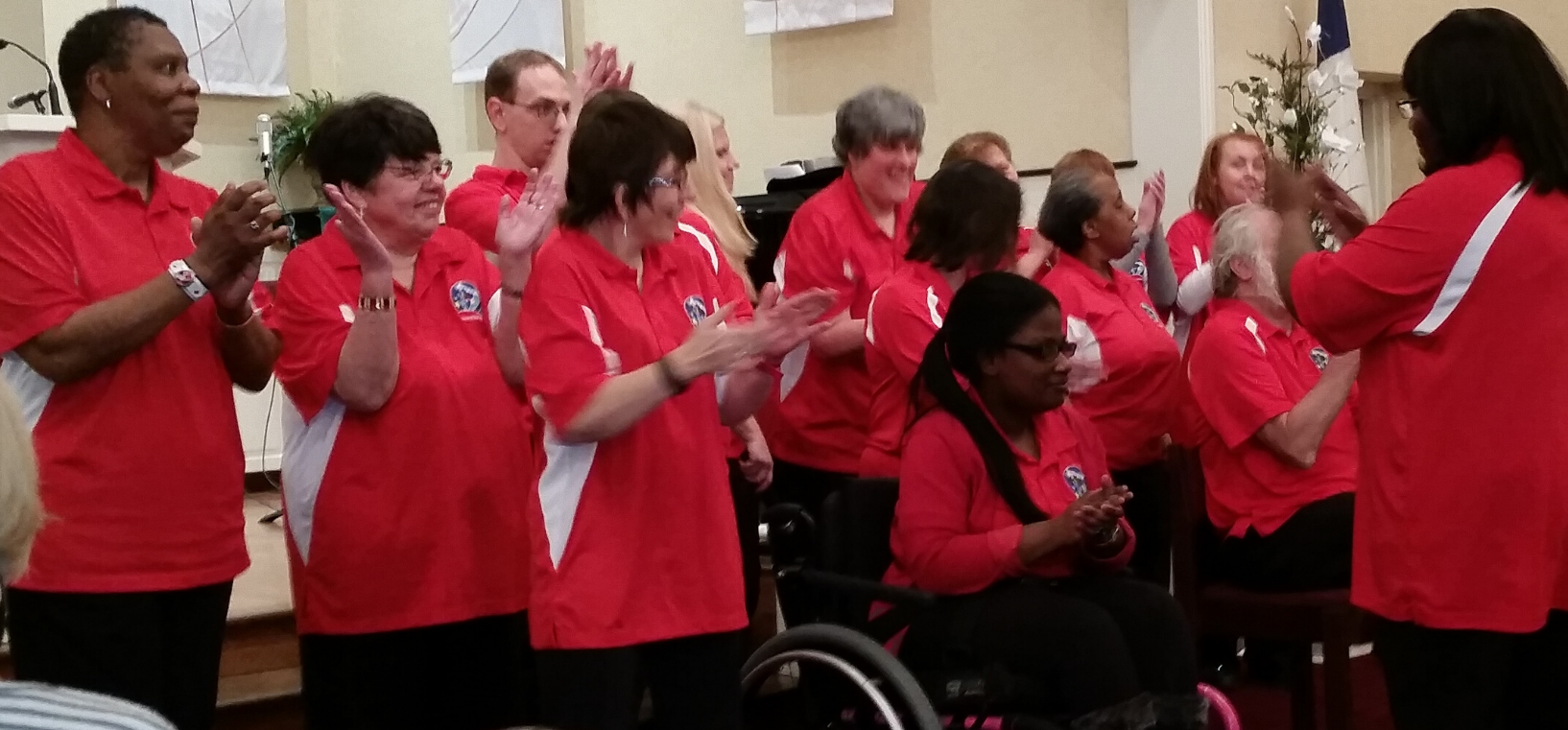 The Voices of Warren County is a choir group comprised of adults with disabilities who receive services from the Warren County Board of Developmental Disabilities. There are more than 30 individuals in this group. They attend choir practice once a week on Thursday nights from 6:00 to 7:30 p.m. They perform two concerts per year at the Warren C. Young Center in Lebanon, and perform many other shows at area schools, churches, festivals and retirement communities. All performances are free and open to the public and the choir does not charge a performance fee to perform in the community. The choir welcomes new members twice a year to join their group.
Student Essay Winners
The MLK Community Coalition of Lebanon conducted a student essay contest in Lebanon City Schools. This contest was sponsored by Lebanon Optimist Club. The first place winner is Paige Hensley and second place went to Kendell Baker.
Drum Major of Service Award
MLK Community Coalition of Lebanon is proud to announce the 2020 Drum Major of Service Award honorees. This award is designed to recognize the contributions of those who exemplify the ideals of Dr. Martin Luther King, Jr. as described in his sermon on the Drum Major Instinct - excellence in leadership, service, dedication, and compassion.
Adult Community Leader: Stephen Brady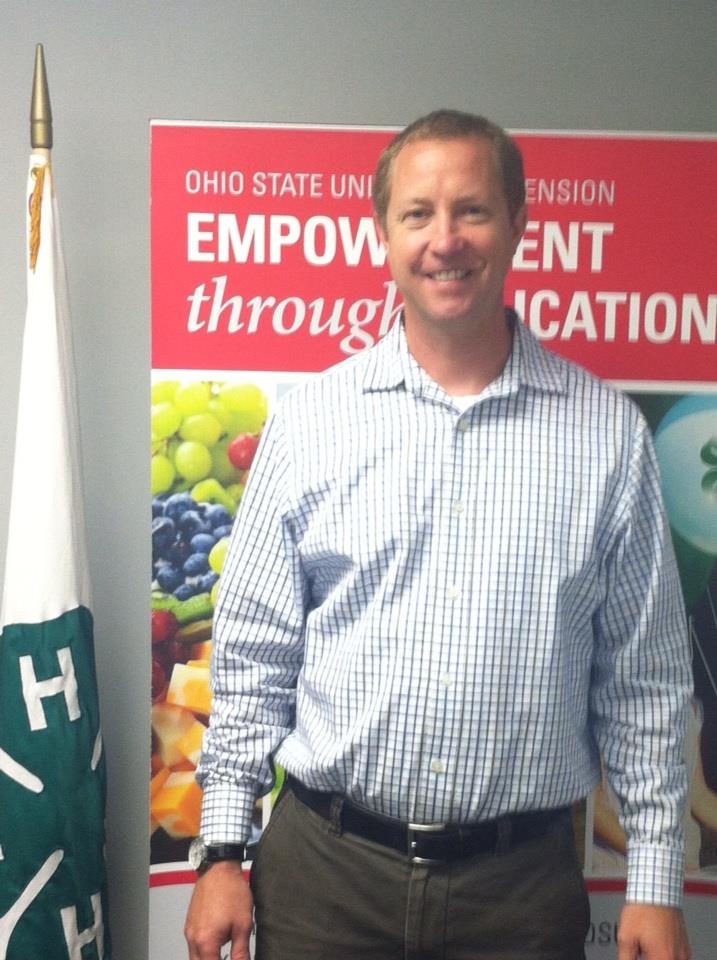 As a 4-H Extension Educator in Warren County for the past 19 years, Steve Brady focuses the majority of his work around the 4-H camping program, school enrichment, and leadership / diversity training. He has a passion for expanding and challenging the minds of youth, especially when it involves cultural learning and immersing youth in diverse settings. Brady attended Appalachian State University in North Carolina and holds a B.A. degree in Sociology. After college he served two years in Brethren Volunteer Service and worked in Northern California in a homeless shelter. Brady was a case manager who helped residents of the shelter find employment, housing, as well as other needed services. Following his time as a volunteer, he attended Bethany Theological Seminary to pursue a Masters of Divinity (M.Div.). While most of his classmates went on to become pastors of churches, he worked in local non-profits and governmental agencies conducting diversity training. Following seminary, Steve served in the AmeriCorps*VISTA (Domestic Peace Corps) program and worked as the Education Coordinator at the National Coalition for the Homeless in Washington, DC. He travelled throughout the US educating youth and adults about the issue of homelessness. At each location, he would ask local persons who were homeless/formerly homeless to accompany me and share their stories. After his time in Washington DC, Brady moved to Ohio (April of 2001) and started his work as a 4-H Extension Educator in Warren County. His hobbies include travel (visited 24 countries) and play a variety of sports (mainly Tennis and Basketball). He has a passion for working with youth in the areas around diversity and multi-cultural awareness. His wife is from Germany and they have two young daughters (12 & 14) and live in Lebanon, OH.
Youth Leaders of Tomorrow: Francesca Dishueme and Hope McCarren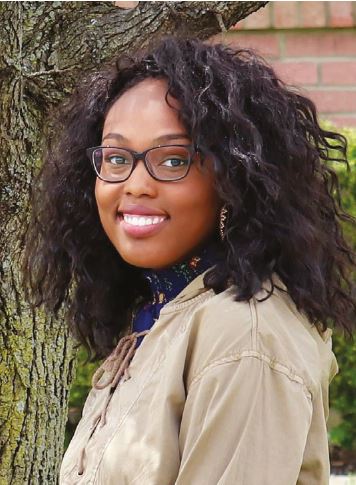 Francesca is a 17 year old junior at Lebanon High School. She is one of the founding members of Lebanon's Teen Advisory Group (TAG), an emerging youth-led initiative hosted by the Lebanon Public Library. It focuses on ensuring that the community is reflective of teen identities and interests and stands as a much needed invitation to be part of the development of library programming. With her leadership, TAG increased circulation of literature among young adults and patron attendance in its' first two years of operation. Francesca is also passionate about raising awareness on the instability of the Democratic Republic of Congo, calling upon leaders for reform and perking the ears of Congolese journalists and UNICEF with her social media platforms.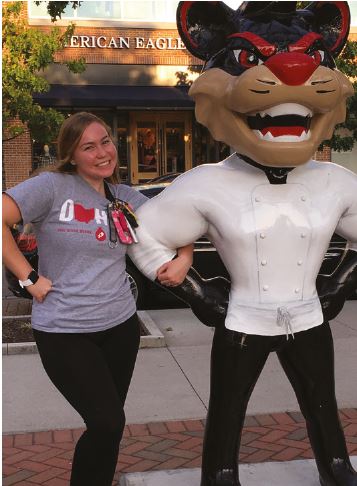 Hope McCarren is a lifelong member of Resurrection Lutheran Church, RLC. She serves at the Lebanon Community meal and Food Pantry as part of the RLC Servant team. Hope is a junior at Lebanon High School, At Lebanon she is a 3 year member of AFJROTC she has numerous service hours with the Corp and she has served as the inspection team commander on the drill team. She is a member of the National Honor Society and Hope Squad. Hope Squad is a group of students nominated by their peers and selected by teachers as leaders other students trust and respect to seek out for support. She has been a Lifeguard at Countryside YMCA for 2 years. Hope is also a full-time College student at University of Cincinnati, Blue Ash as part of the High School College Credit Plus Program. She hopes to continue her education in healthcare or biomedical engineering where she can continue serving others.
Organization: Elks #422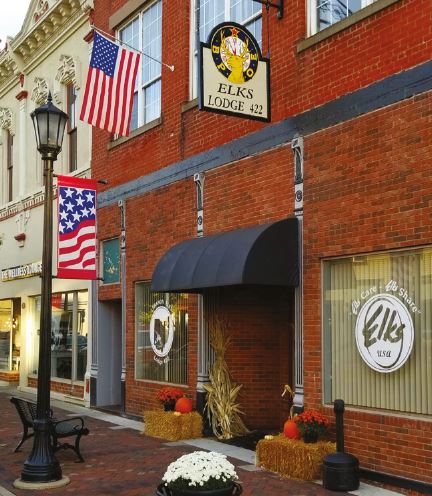 This Fraternal Order was founded "To promote and practice the four cardinal virtues of Charity, Justice, Brotherly Love and Fidelity." And they have been living these virtues. In recent years, the Elks of Lebanon have welcomed their first African American members to join their organization. The members of the organization have a heart for our community and those underserved under protected populations in a variety of ways throughout the year. Examples include the Groom Closet which stocks toiletries and basic essentials for the Lebanon City School Social Workers to provide to students in need. The chapter has also applied for a grant to start and support a Kinship designed for non-parental family members who are taking on the care of a child in their family when parents are no longer an option. Additional child focused efforts include donations to The Giving Tree, providing all gifts for an entire family at the holidays, preparing 20+ meal boxes for local families and paying off school fee balances at the Warren County Career Center. The Elks live their Charity value consistently throughout the year since Poverty is a constant. Elks Care. Elks Share.
For more information, please visit www.MLKLebanon.com or find us on Facebook.
###
Contacts:
Karen Schaeffer, Coordinator, (513) 932-7919, katms@cinci.rr.com
Raye Kimberlin, Publicity, (513) 258-1017, rayekimberlin@gmail.com
Categories: None